On September 4, Zhejiang University signed a strategic cooperation frameworkagreement on Zijingang Campus with Zhejiang Entrepreneurs Association. In thefuture, the two parties will cooperate better in platform building, think tanksupport, innovation empowerment and talent cultivation for the integration ofsocial capital and "wisdom capital" of universities and for an ideal ecosystemof symbiosis.
Academician Wu Zhaohui, President of ZJU, Shen Guojun, Executive Chairman of ZhejiangEntrepreneurs Association and Founder and Chairman of Yintai Group, deliveredspeeches at the ceremony. The agreement was signed between Luo Weidong, VicePresident of ZJU, and Wang Licheng, Vice Chairman of Zhejiang EntrepreneursAssociation and Chairman of the Board of Directors of Holley Group. ZhengYumin, Secretary of the CPC Committee and Secretary General of ZhejiangEntrepreneurs Association was also present. He Lianzhen, Vice President ofZhejiang University presided over the ceremony.
After extending his gratitude to Zhejiang Entrepreneurs Association for its continuedsupport, Wu Zhaohui expressed that Zhejiang Entrepreneurs Association boastsleading influence and largest scale at home and abroad, while ZhejiangUniversity is one of the best among domestic universities and thefastest-growing university in the world. It is necessary for the cooperationbetween both sides, for it satisfies ZJU's first-class goal, common mission andinnovation-driven development. Looking into the future, Wu Zhaohui hopes, witha focus on innovation-driven development, both sides build a new hub for jointinnovation of science and technology and industry, for a new model of in-depthcooperation between university and businesses driven by reforms, for anintelligence-driven new zone for global development of Zhejiang EntrepreneursAssociation and Zhejiang University.
In addition, Shen Guojun stated that the cooperation marks not only theintegration of business and learning, but the inheritance of the value, cultureand blood of Zhejiang entrepreneurs. It's believed that both sides will havebroader and more in-depth cooperation starting from this ceremony. ZhejiangEntrepreneurs Association will further cooperate with ZJU for wider space,higher cooperation, innovative cooperation methods, and a comprehensivestrategic cooperation platform in line with the principle of "complementingeach other with advantages, seeking common development and mutual benefit,realizing win-win cooperation".
During the ceremony, Ding Lieming, Vice President of Zhejiang EntrepreneursAssociation and Chairman of Betta Pharmaceuticals, and Wei Jiang, Dean ofSchool of Management, signed "Strategic Cooperation Agreement of High-End ThinkTank Construction between Zhejiang Entrepreneurs Association and ZhejiangUniversity".
Those present at the ceremony also included the relevant heads of ZhejiangEntrepreneurs Association, departments and colleges of Zhejiang University.

?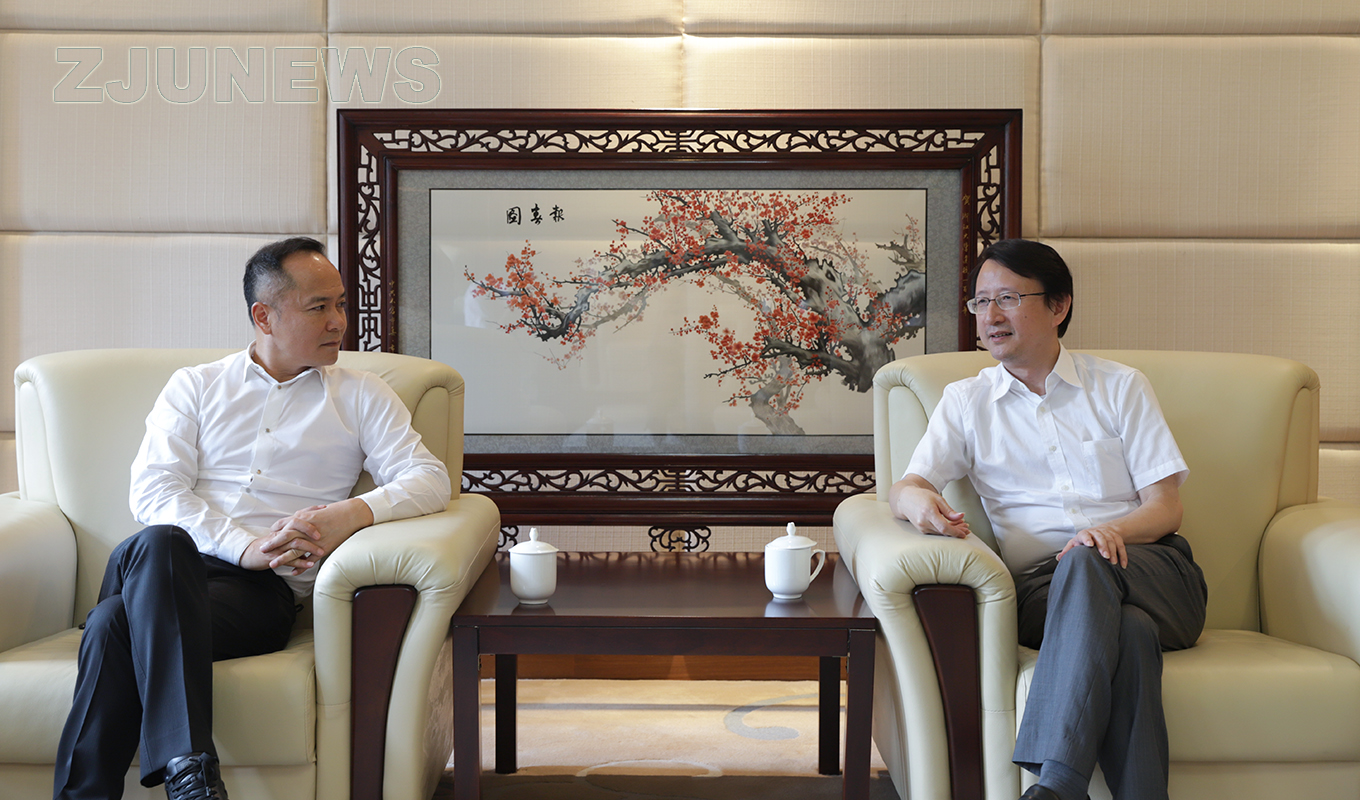 ?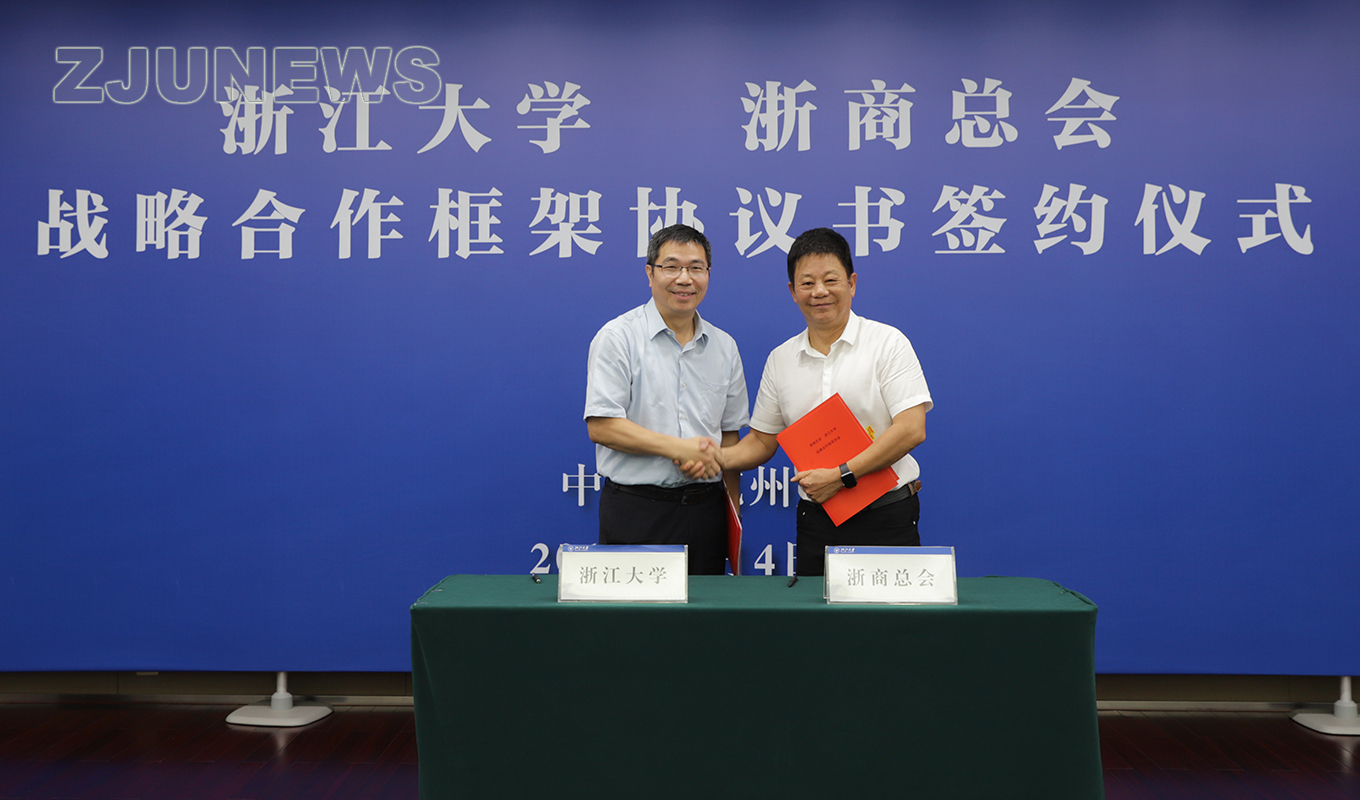 ?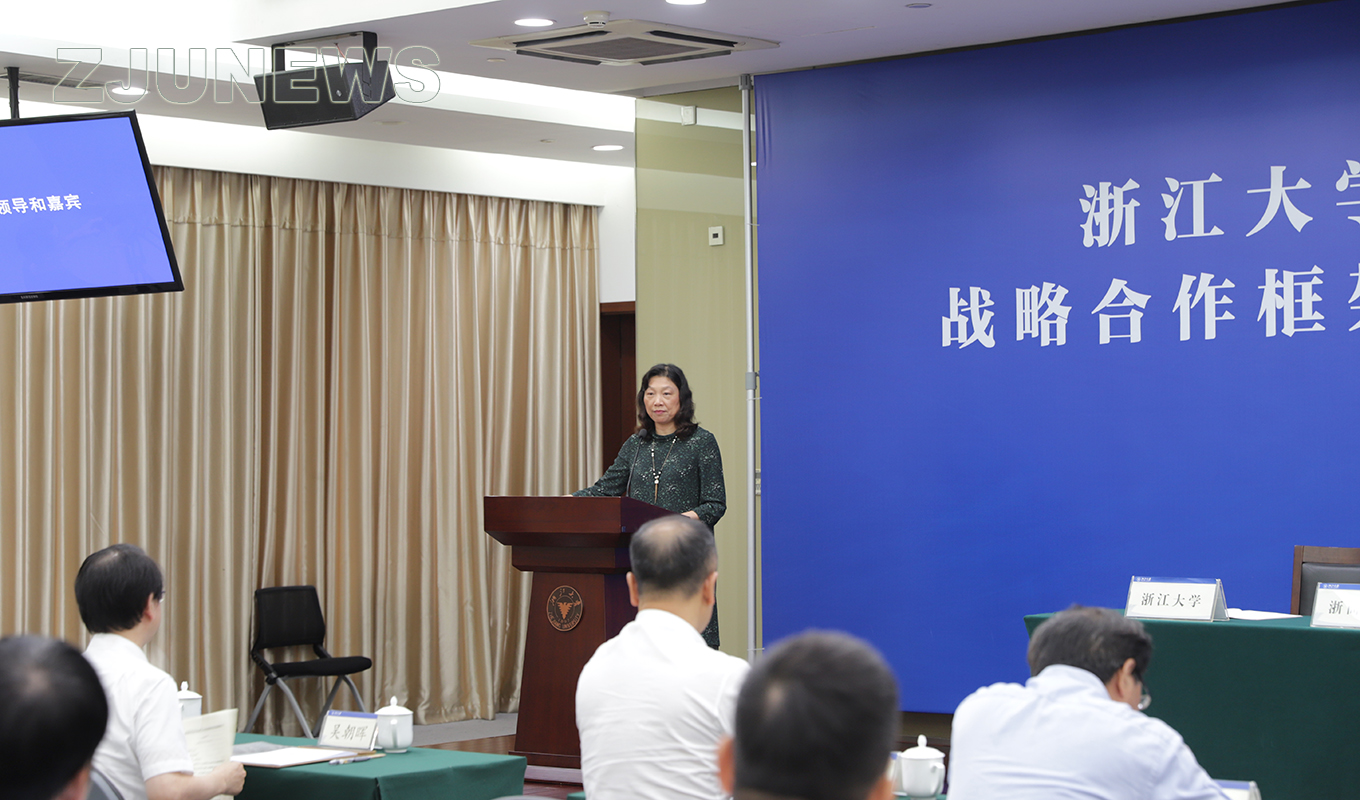 ?